Savory
English lavender is a versatile herb used in cooking, baking, and cocktail-making.
A key component of "Herbes de Provence", the traditional French herb mix, lavender can be substituted for rosemary or thyme to provide a fresh new twist to your favourite recipes. It also adds a delicate fragrance to desserts such as shortbread, scones, cookies, "crême brulée", or ice cream. Increasingly, mixologists also use lavender in cocktails — try a few buds or our simple syrup in a martini, or in a gin and tonic. Lavender is also a marvellous addition to homemade lemonade — so refreshing!
Check in with us often as we are always trying something new with this magical herb.
Pink Himalayan seasoning salt infused with English Lavender buds.
Sweet
All of our honey is bottled raw, which means it retains all of its floral bouquet and complex taste. And, just as importantly, it conserves all of its natural goodness. Honey naturally contains traces of local pollens, honeybee propolis, and anti-bodies and anti-oxidants. (N.B. Honey should not be consumed by infants.)
Honey is the ultimate expression of terroir. We take a harvest from our hives at different times of the year and from different location throughout Prince Edward County. This creates honeys of different colours, unique floral aromas, and distinctive flavours.
We infuse our raw honey with lavender flowers freshly-harvested from our lavender fields. This makes a delicately fragrant honey that retains the floral bouquet of summer wildflowers with a distinctly subtle lavender aroma on the palate. Delicious with tea or buttered croissants and scones..
From time to time, we prepare specially infused honeys to pair with the seasons. For example, a little fresh ginger provides a little zing to soothe your throat, to have in tea or as a great finishing glaze for a roast. Kids love our cocoa honey. And, of course, cinnamon honey is perfect for the festive season or breakfast all year round. We prepare our honeys with dry roasted almonds and hazelnuts — a wonderful treat on a cheese plate.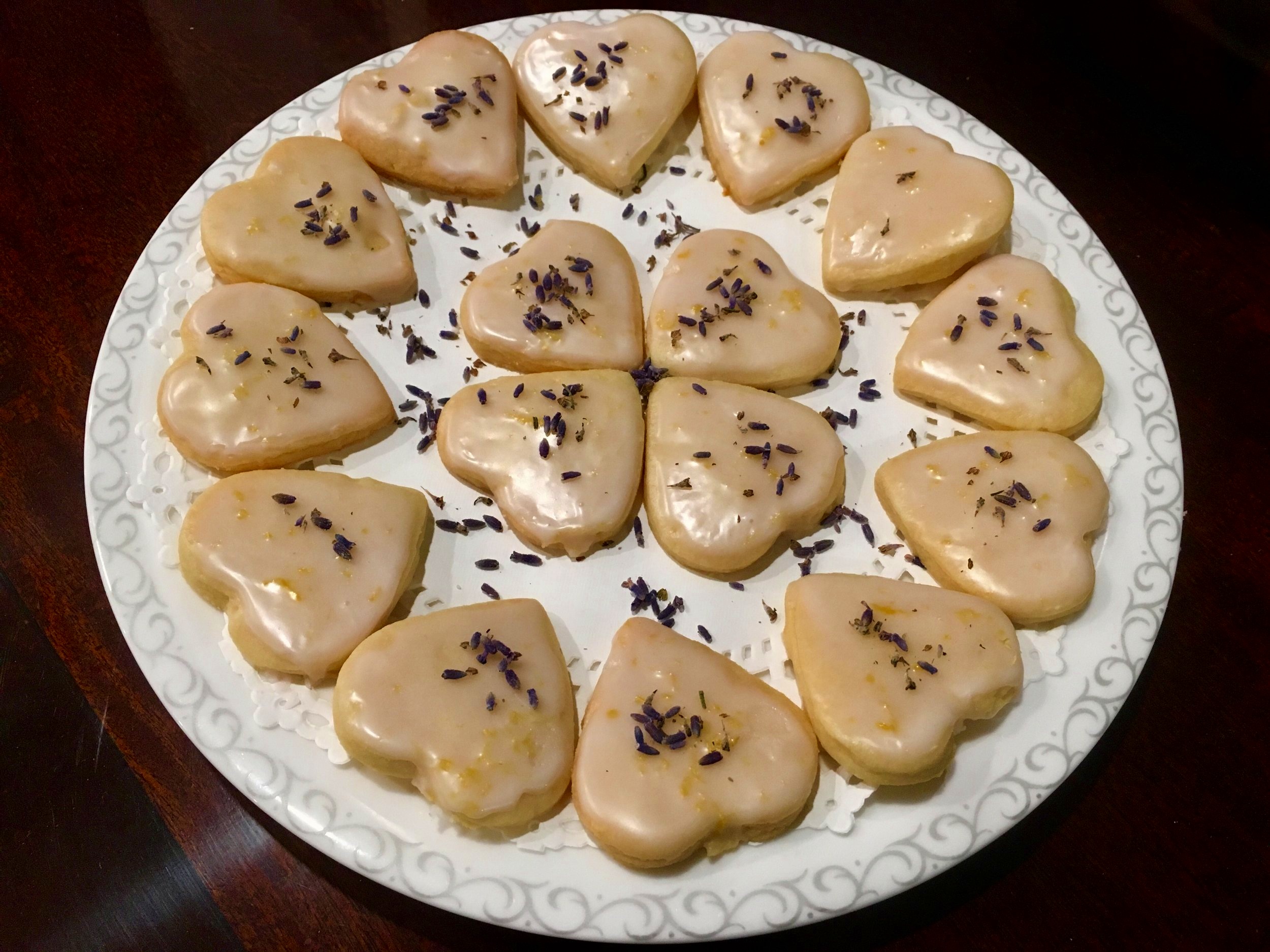 We're always cooking something up — e.g. lavender-lemon shortbread. Or planning something new — lavender truffles, perhaps? Check out what goodies await you at our farm store.